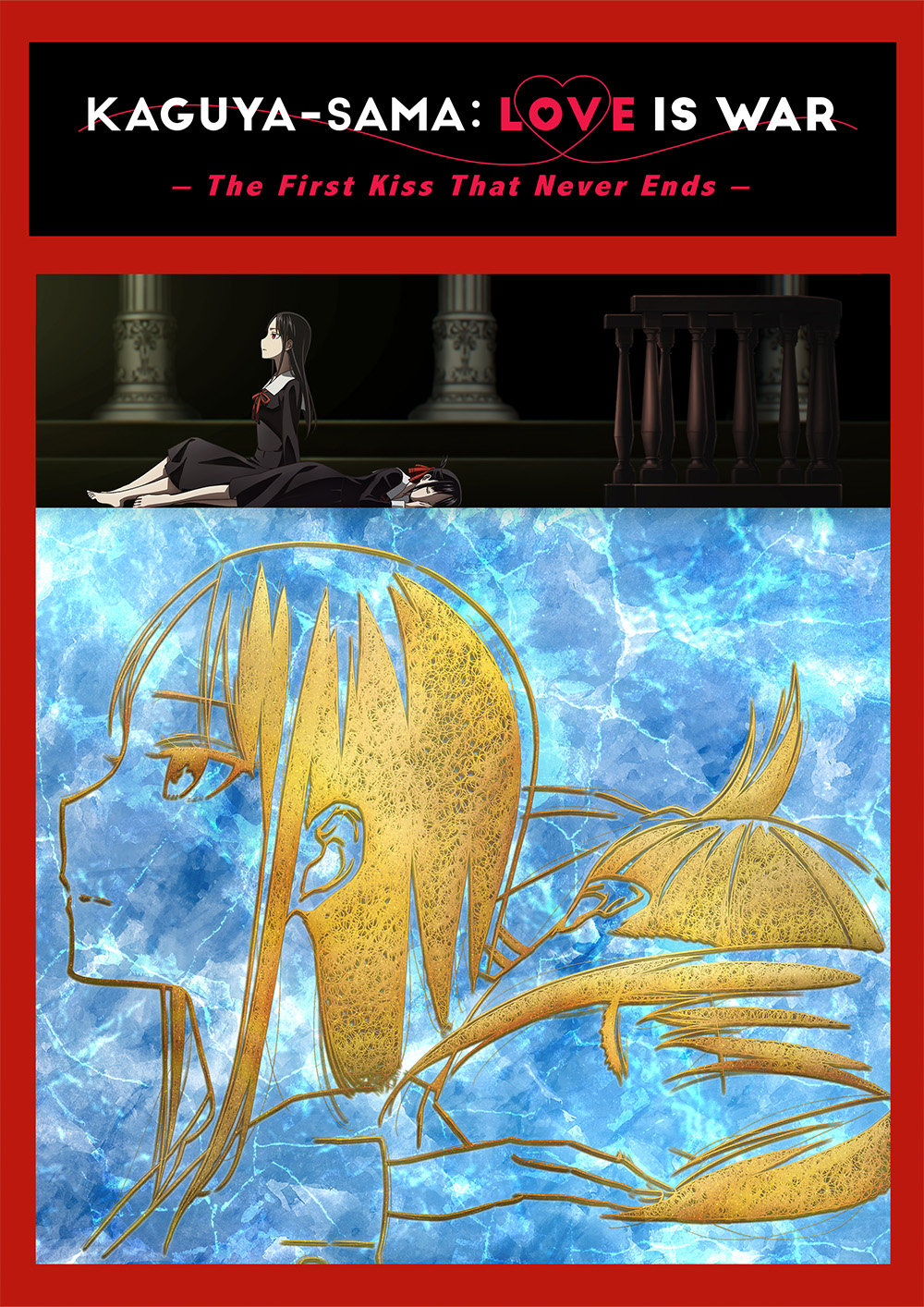 INTRODUCTION
Shuchiin Academy—an elite school where the most gifted students flock to. It is also where its Student Council brought together Vice President Kaguya Shinomiya and President Miyuki Shirogane.

While everyone expected a speedy courtship and agreed that the two geniuses would make the perfect couple, the pair, it seems, has too much pride to confess their true feelings for one another!

"By what means shall I make the other confess?" The two remain fully committed in devising a highly cerebral strategy in this cunning war of love...
Will they take their relationship to the next level by the final day of Shuchiin Academy's culture festival!?



STAFF
Original Story

(Serialized in "WEEKLY YOUNG JUMP" by SHUEISHA)
Director

Series Structure

Character Design

Chief Animation Directors

Hiroshi Yakou


Tetsuya Kawakami


Koji Akitaka

Prop Design

Art Director

Art Setting

Hiroki Matsumoto
Tatsuya Hiragi

Color Setting

Assistant Color Setting

CG Director

Director of Photography

Editor

Music

Sound Director

Production

Produced by

ADR Directors

Aaron Dismuke
Morgan Garrett
Michelle Rojas

ADR Engineer

ADR Script Writer

ADR Script Supervisor

ADR Prep

Mix Engineer

CAST (Japanese/English)
Kaguya Shinomiya

Miyuki Shirogane

Makoto Furukawa
/ Aaron Dismuke

Chika Fujiwara

Konomi Kohara
/ Jad Saxton

Yu Ishigami

Ryota Suzuki
/ Austin Tindle

Miko Iino

Miyu Tomita
/ Madeleine Morris

Ai Hayasaka

Nagisa Kashiwagi

Momo Asakura
/ Bryn Apprill

Kobachi Osaragi

Tsubasa Tanuma

Taku Yashiro
/ Brandon Mclnnis

Maki Shijo

Kana Ichinose
/ Hope Endrenyi

Tsubame Koyasu

Haruka Fukuhara
/ Tia Ballard

Narrator

Yutaka Aoyama
/ Ian Sinclair