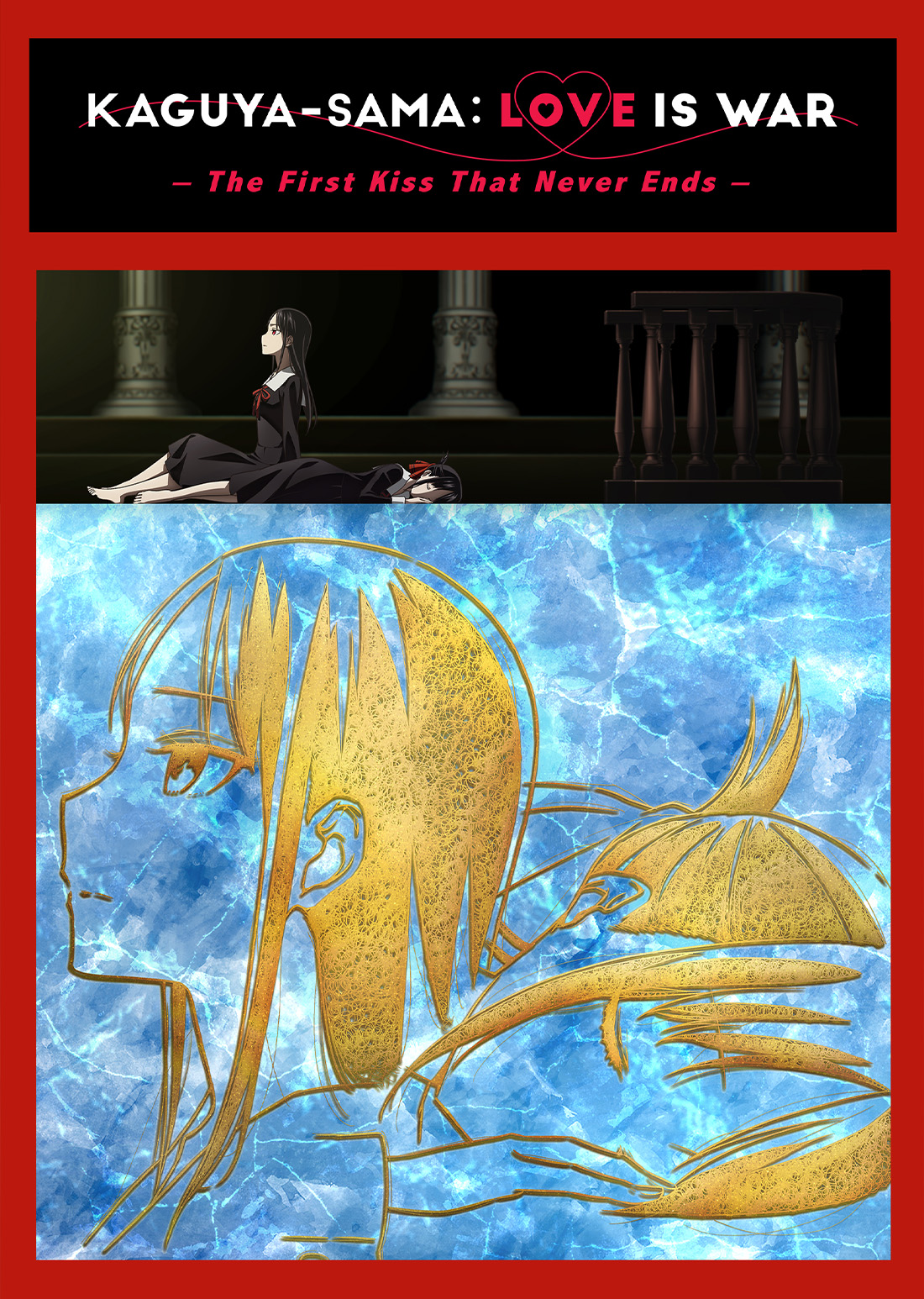 CAST
Kaguya Shinomiya

Aoi Koga

Miyuki Shirogane

Makoto Furukawa

Chika Fujiwara

Konomi Kohara

Yu Ishigami

Ryota Suzuki

Miko Iino

Miyu Tomita

Ai Hayasaka

Yumiri Hanamori

Nagisa Kashiwagi

Momo Asakura

Kobachi Osaragi

Rina Hidaka

Tsubasa Tanuma

Taku Yashiro

Maki Shijo

Kana Ichinose

Tsubame Koyasu

Haruka Fukuhara

Narrator

Yutaka Aoyama
STAFF
Original Story

Aka Akasaka

(Serialized in "WEEKLY YOUNG JUMP" by SHUEISHA)

Director

Mamoru Hatakeyama

Series Structure

Yasuhiro Nakanishi

Character Design

Yuko Yahiro

Chief Animation Director

Hiroshi Yakou

Prop Design

Takayuki Kifuji

Art Director

Risa Wakabayashi

Art Setting

Hiroki Matsumoto, Tatsuya Hiragi

Color Setting

Kanako Hokari

Assistant Color Setting

Ayaka Murakami

CG Director

Yuki Kuribayashi

Director of Photography

Masaharu Okazaki

Editor

Rie Matsubara

Music

Kei Haneoka

Sound Director

Jin Aketagawa

Production

A-1 Pictures

Produced by

PROJECT KAGUYA


INTRODUCTION Shuchiin Academy's student council room – the place where Vice President Kaguya Shinomiya and Student Council President Miyuki Shirogane met. After a long battle in love, these two geniuses communicated their feelings and, at the Hoshin Festival, had their very first kiss.

However, there was no clear confession. The relationship between these two, who assumed they would be a couple, remains ambiguous. Now, overly conscious of their feelings, they must face the biggest challenge yet – Christmas.

"It's Shirogane who wants it to be perfect versus Kaguya who pursues the imperfect situation.


This is the very "normal" love story of two geniuses and the first kiss that never ends.